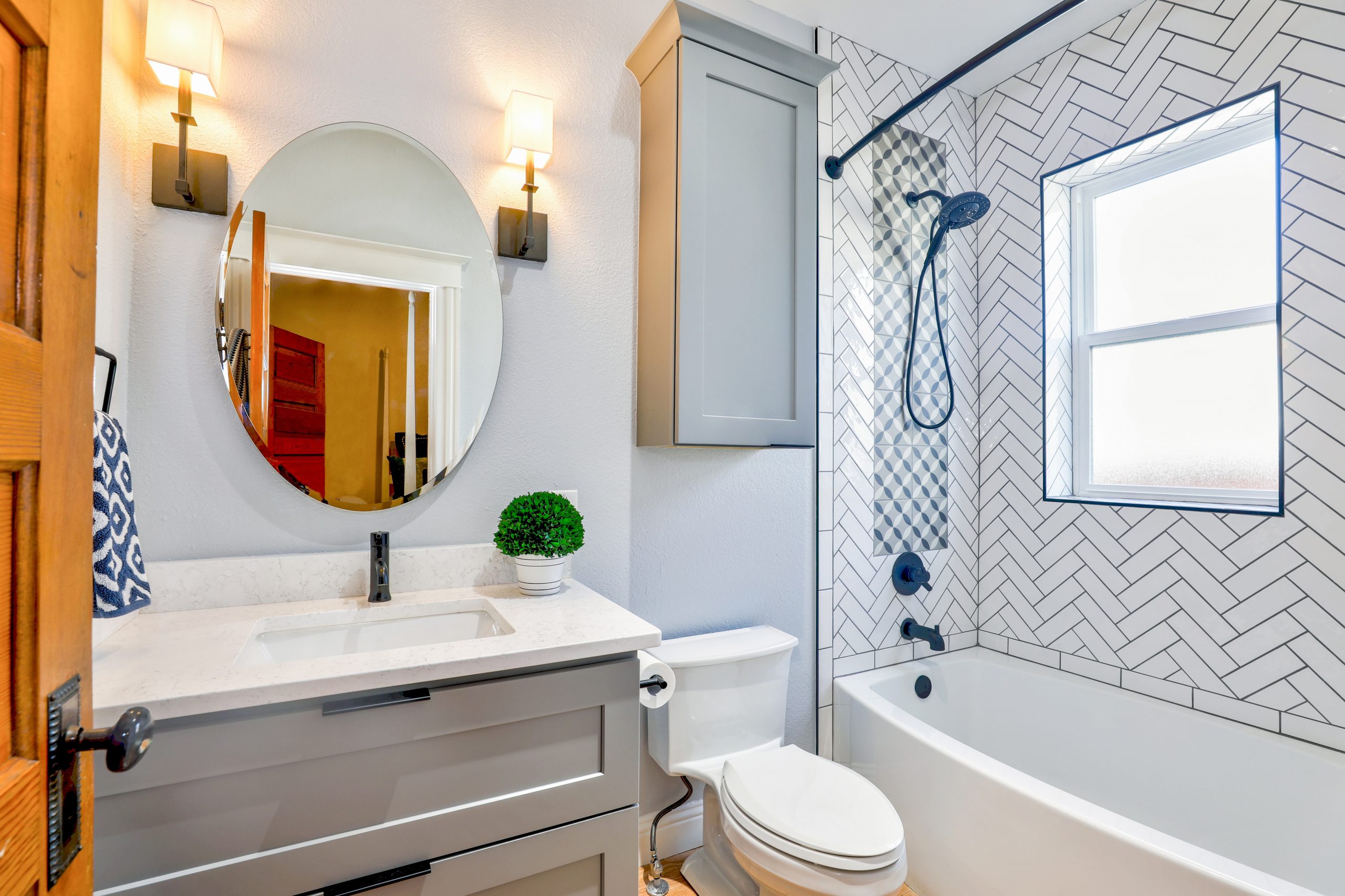 Remodeling a Bathroom on a Budget
Remodeling a bathroom can be a daunting task, but with careful planning and a little willpower, it's definitely possible to renovate your bathroom on a budget. By taking the time to shop around for fixtures and materials and doing some of the work yourself, you can save money without sacrificing style. So whether you're planning a complete overhaul or just a few simple updates, keep these tips in mind to help you stay on budget.
5 Ways You Can Accent Your Bathroom on a Budget
Use a new paint color on the walls or the ceiling for a quick and easy way to change the look of the room.
Add a decorative mirror from a thrift store or Habitat Re-store.
Replace the shower curtain or add a new rug to the room for some personality.
Hang new towels or accessories on the wall or from the towel rack.
Add plants or flowers to the room to bring in some life.
Choosing Tile
One of the biggest decisions to be made when it comes to remodeling a bathroom is choosing a tile. Most modern bathrooms not only have tiled floors, but they also include tile on the walls of the bath-shower combos, and may include a tiled bench or curb in standing showers. Tile choice can be a major factor in the price of your remodel. Here are a few things to keep in mind when choosing a tile and staying on budget.
Larger tiles require a larger waste factor. Several larger tiles are less likely to fit in an allotted space and therefore require more cutting of the tile and therefore more unusable pieces. This means you have to buy about 20% more tile than if you chose a smaller tile.
Base tiles specifically designed to go around the perimeter of the bathroom at the base of the walls can be extremely expensive. One way to avoid this unnecessary cost is to take the relatively less expensive floor tile, you are already buying, and cut it down to 4 inches in height and using it as your base tile.