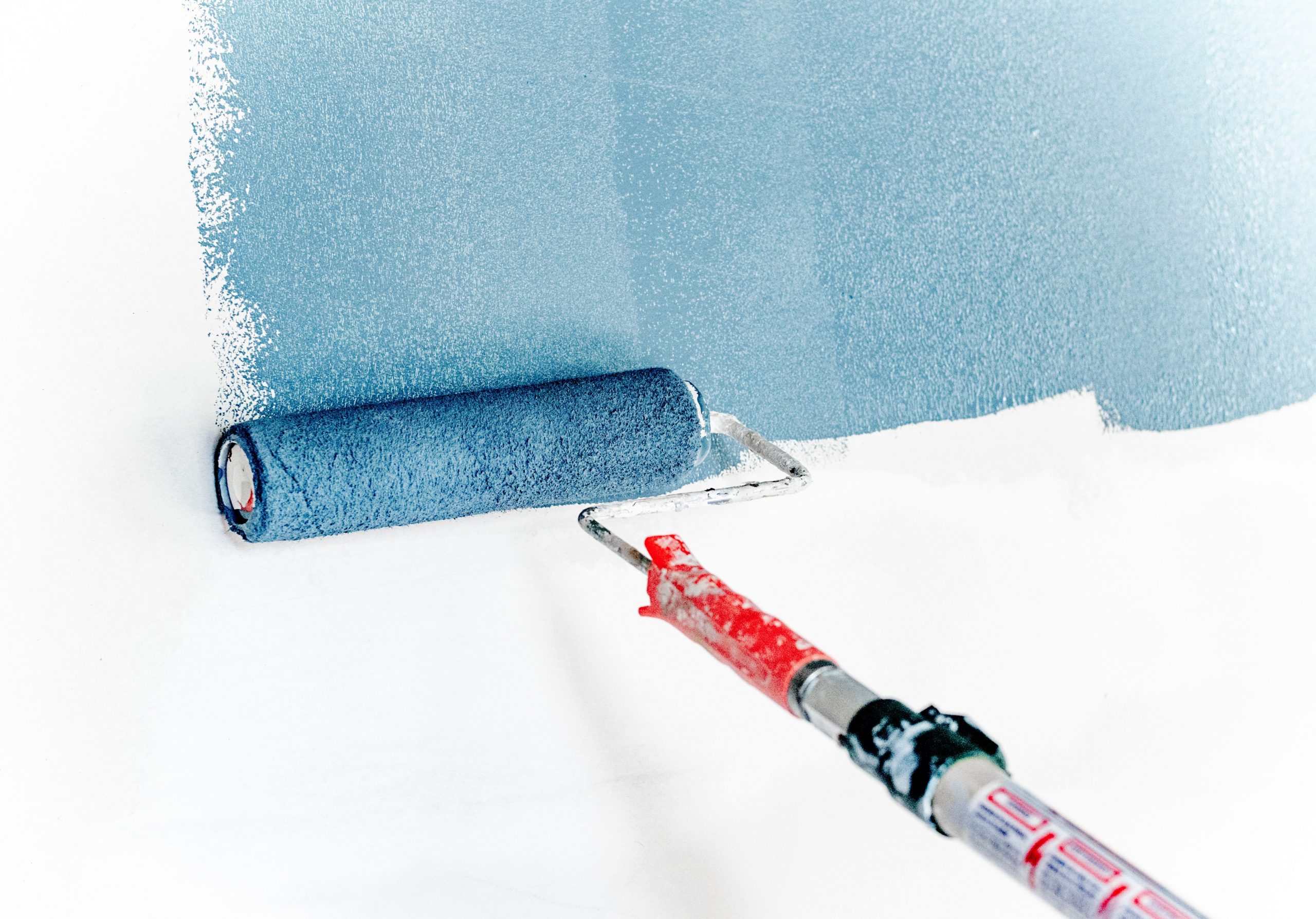 Interior Paint
1) Choosing Paint Color Scheme
The easiest way to choose the best interior paint colors is to start with the colors you love. When you start with the colors you love, you are not bound by traditional color schemes for a particular decorating style. With your favorite color as your base color, you can use it to create a color scheme around it. Your favorite colors can be the perfect inspiration for your new color palette for the whole home.
– Obtain a color fan chart from your local paint store or contractor. Use the fan chart to match an existing paint color or when picking something completely new.
–  Look for inspiration in the things around you that are already in the room. Try to consider furniture nuances and dominant colors of works of art so that choosing the complementary one will make that furniture stand out.
– Consider the amount of light in the room you are painting. Both artificial and natural light will affect how the paint color will appear, and the effects the color choice will have on the room. Choosing lighter colors in a smaller room without a lot of light will help keep the room from looking smaller than it already is. In contrast, darker colors in a large room with ample light can make the room feel more cozy and keep it from being overly bright.
– When deciding between colors, apply a small splotch to the unpainted wall and let sit overnight to see how the color may change once it dries and with the particular lighting in the room.
– Consider adding an accent wall in the room you are painting. Having an accent wall can add contrast and make a room look more defined.
– Aside from color, consider the finish of the paints you choose. Semi-gloss paints give off the most sheen and are generally used on wood trim. Flat finishes are most commonly used in formal rooms of the house, like the dining room. Eggshell finishes are good to use in bathrooms because they have more of a moisture barrier and thus are easier to clean.